Gauri Dayal, M.D. – Medical Advisor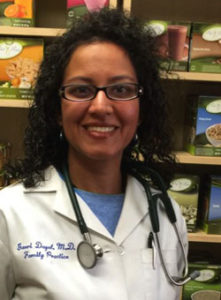 Dr. Dayal graduated Valedictorian from Friendswood High School and then earned a Bachelor's degree with highest honors from UT-Austin. She completed her medical school training at Baylor College of Medicine and is a board-certified Family Physician who has been in private practice in the League City area for the past 12 years. She is thrilled to offer a weight loss method that emphasizes a long term transition to healthy eating and lifelong weight maintenance.
She has been very pleased with the positive health effects she is observing in many of her patients with chronic illnesses such as diabetes, high blood pressure, gastroesophageal reflux disease and sleep apnea as they lose weight. On a personal note, Dr. Dayal went on the diet herself before she put any of her patients on it to get full confidence in the method and its efficacy and ease of use.
Jessica Christian – Nutritionist and Wellness Coach, League City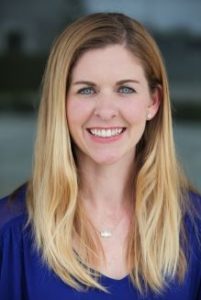 Jessica has such a strong passion for nutrition that she left a successful career in Business Management to pursue Nutritional Health. She is a registered Yoga Teacher through Yoga Alliance and has offered nutritional guidance to her yoga students for many years, while also counseling many others through their weight loss journeys and pursuit of personal wellness. As a student and working mother, Jessica understands the complications individuals face in prioritizing their health in a busy lifestyle; and strives to help others through that process with guidance along with support, education and motivation.
She is completing a Bachelor of Science in Nutrition and Dietetics from the University of Houston. In addition to her experience in nutritional counseling, Jessica also has research experience from Baylor College of Medicine and USDA's Children's Nutritional Research Center, where she worked on a study of pediatric obesity. Jessica's greatest desire is to educate people about nutrition and the effects nutrition has on their health. Her passion for total wellness and helping others drives her to bring relatable and manageable information and practices to all, while also offering a reliable support system.
Shelbie Swinhoe – Nutritionist and Wellness Coach – Friendswood
Shelbie's passion has always been to help people live a long and healthy life. She strives to educate her dieters about the impact of nutrition on health and motivate them and assure them that they are not alone on this journey. Her experience in fitness, nutrition, and mental health has given her insights and understanding of the many challenges people face with weight-loss. She is prepared to be there for her patients at every step of the way until their health goals have been met.
Shelbie's passion for health and fitness started 7 years ago when she started doing competitive powerlifting. After discovering her love for strength training, she realized the importance of nutrition and diet on health. This led to her involvement with various obesity, nutrition, and exercise health campaigns where she researched, surveyed, and interviewed individuals to show the negative effects diet and sedentary lifestyle has on health.
Shelbie earned her B.A. in Health Communication with a Minor in Education from University of Houston where she learned how to effectively distribute and teach health information. Her goal is to promote a healthy lifestyle so people can gain control of their health as well as develop and maintain habits that will keep them healthy for years to come.
Our medically developed weight loss protocol and smarter lifestyle choices education offers dieters what they really want…a structured program that can put an end to constant dieting.
Business Hours
Monday to Friday:
7:00am - 7:00pm
Saturday:
9:00am - 2:00pm
Ideal Weigh & Wellness is Authorized to Use the Ideal Protein Weight Loss Protocol and Products. The testimonials on this website are those of the individual that is identified, you should not necessarily expect to receive these results. Typical results vary from person to person and individual to individual when the Ideal Protein Weight Loss Protocol is followed properly. You should consult your physician or other health care professional before starting this or any other diet program to determine if it is right for your needs.
3032 Marina Bay Drive, Suite 200 League City, TX 77573 – Phone: 832-269-4004
Copyright © 2017 
Ideal Protein
All rights reserved.